Investment & Retirement Services located at United Teletech
The United Teletech Financial Investment & Retirement Services program is offered through CUNA Brokerage Services, Inc.*, a broker/dealer focused on serving credit union members. CUNA Brokerage Services, Inc. is an affiliate of CUNA Mutual Group. For more information about CUNA Brokerage Services, Inc., please visit cunabrokerage.com.
Our Investment & Retirement Services program*, located at United Teletech Financial FCU, is designed to help you organize your financial affairs and plan for the future.
Through this program, you have access to financial management services and a wide range of products and services at one location.
You have convenient access to:
Knowledgeable representatives

Comprehensive financial management

Educational Workshops
Chris Gibardi, CRPC, AWMA
To request more information  or a no cost, no obligation consultation at the branch most convenient to you contact Chris Gibardi directly.
732-530-8100 ext 3406
Email Chris GIbardi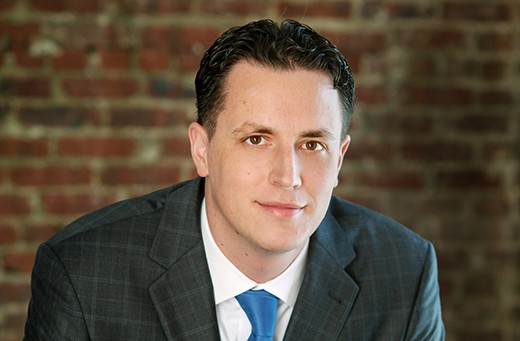 CUNA Virtual Seminar Series
Join us from the comfort of your home or office as we discuss a variety of topics to increase your financial awareness. Financial education is an important aspect of any long-term plan.
Women & Investing

August 24th 6:30PM EST

There's no denying the facts: Women tend to earn less and live longer than men. If you're a woman who would like to retire one day, you may need to save more and invest more than men.

The 3 Transitions to Retirement

September 1st 6PM EST

Are you ready to retire? You might be prepared for the financial transition, but you'll experience lifestyle and emotional transitions as well. We can help you understand these upcoming changes and provide the information you need to better prepare for this exciting season of your life. Working together, we'll gain clarity and confidence about your path to retirement.

Social Security

September 8th 6PM EST

Regardless of when you plan to retire, Social Security will likely be an important part of the road ahead. But do you know the rules of the road when it comes to Social Security? Determining when to begin benefits could be one of the biggest financial decisions you face, and there are key issues to consider. Here's an opportunity to attend a valuable educational virtual seminar on this important topic, at no cost and no obligation:
Income for Life

September 15th 6PM EST

You have retirement goals and plans for your future. Without a regular paycheck to count on, achieving a steady stream of retirement income will be an important part of the road ahead. Will Social Security be enough? What about your 401(k)?

How to Weather a Bear Market

September 22nd 6PM EST

When the market dips, what do you do? How do you react? Without a plan, reacting based on your instincts could hurt your long-term financial goals. Learn steps you can take now to prepare to weather the next bear market.

Roller Planning

September 29th 6PM EST

Often when people change jobs or prepare for retirement, they need to make decisions on their retirement plans and pensions. In this virtual seminar, you'll learn some of the rules we need to follow and the options available.
Disclosures
We encourage to use FINRA's Brokercheck to research the background and experience of financial brokers, advisors, and firms:www.finra.org/brokercheck.
United Teletech Financial Investment & Retirement Services Financial Professionals are registered representatives of CUNA Brokerage Services, Inc. Representatives are registered, securities sold, advisory services offered through CUNA Brokerage Services, Inc. (CBSI), member FINRA/SIPC, a registered broker/dealer and investment advisor, which is not an affiliate of the credit union. CBSI is under contract with the financial institution to make securities available to members. Not NCUA/NCUSIF/FDIC insured, May Lose Value, No Financial Institution Guarantee. Not a deposit of any financial institution. CUNA Brokerage Services, Inc. is a registered broker/dealer in all fifty States of the United States of America.
# FR-3411216.1-0121-0223