Welcome to United Teletech Financial, a Federal Credit Union, Serving Central New Jersey

More Confidence in Your Financial Decisions
Knowledge. Care. Value.
Feel Big Banks Don't Care?
You feel like a number?
Disconnected from the money you deposit?
Overwhelmed with options?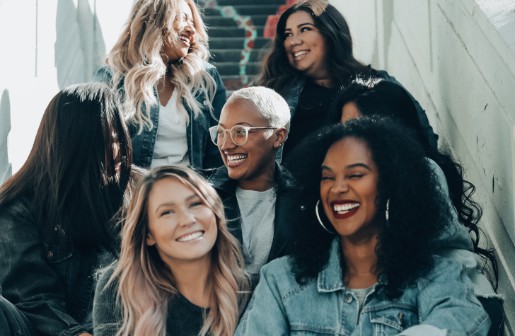 This is the big little credit union that could. I've been with this institution since my teen years when I got my student loan through the credit union as a perk of my employment at Bell Labs in Holmdel, and I've been with them ever since. All the members of my family have accounts now, and I couldn't be happier with the personal service I receive as an account holder. I've always felt like I've been treated like family, and they offer some of the best loan rates in the area (I love their ATM too). I would never bank anywhere else!

Margie R.
We Can Get You There
You want to find a place to bank. In order to do that, you need a bank or credit union you can trust, with products you actually need.
Saving on Your Dreams is Our Focus
Debt Consolidation
As low as
Home Equity Line of Credit
As low as
You Deserve a Credit Union that Feels Like Family.
Big banks see dollar signs – they don't see YOU. This makes you feel like a number. Disconnected from the life-dreams you want to achieve and uncertain about your financial path. You deserve to have confidence in where you are heading.
Joining is Easy
Follow these three easy steps, and you'll be on your way
Join

We make it easy to join. Simply book an appointment at a branch near you. We offer appointments over the phone, and in branch.

Plan

Speak with a member services specialist about your goals.

Be Connected

Be connected. with a financial institution that truly cares, you know because we treat you like family.
5 Ways to Find $500
How can we help? Download our free PDF to find 5 ways to find $500 in your budget.
Download Now
Have a question? We are here to help.
If you have questions about membership, our Member Care team is happy to help you.  Fill out our quick contact form here or stop by one of our convenient branch locations. You can also call us at (732) 530-8100 ext. 2530.
Disclosures
Advertised rate is based on creditworthiness and includes up to a .50% discount for automatic payment from a United Teletech Checking Account.
APR = Annual Percentage Rate and is based on a loan amount of $200,000 and a down payment of 20%