World Rewards Credit Card
Greater Rewards!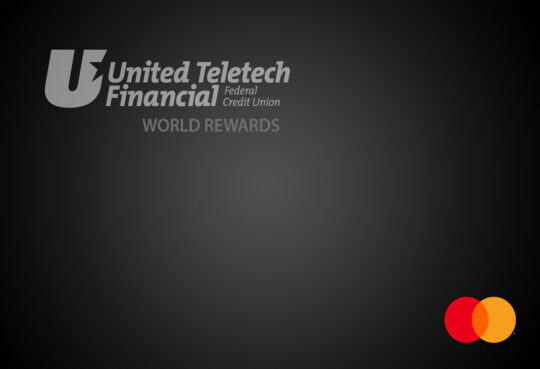 Earn greater rewards points on everyday purchases with our World Rewards Card. Exclusive to World Rewards, have peace of mind with travel accident insurance, trip cancellation services, baggage delay insurance, ShopRunner Membership and 10% of all booking on onefinestay.com. This card gives you the flexibility and power you want:
Earn 1.25 rewards points for every $1 spent
Introductory offer that includes*
Earn 25,000 rewards points when you spend $5,000 in the first 3 months
0% APR on Balance Transfers (For the first 6 months)
No balance transfer fees
No annual fee for the first year (then $75/year)
Exclusive To World Rewards
Concierge Services
Imagine your own personal assistant that can save you time and simplify your day. With Concierge Services, you can work with knowledgeable experts who can track your travel preferences, access unique dining and entertainment venues, remind you of important dates or events, and help with pre–trip planning.
Worldwide Automatic Travel Accident & Baggage Delay Insurance*
You made it to your destination, but your bag wasn't so lucky. No need to worry, we'll reimburse you for emergency purchases of essential items up to $300.
Identity Theft Resolution With Wallet Protection
Personal Identity Theft Resolution Services provides you with access to a number of services 24 hours, 365 days a year, including: notifying credit reporting agencies, assisting with card replacement and providing an Identity Theft Resolution Kit.
Trip Cancellation/Interruption Insurance*
Cancelling a trip can have expensive repercussions. When you purchase your full fare on a common licensed carrier with your World Rewards card, you are automatically covered for nonrefundable common carrier fares.
Complementary Shoprunner membership
A free ShopRunner membership valued at $79 per year, including free two-day shipping and free return shipping at 140 leading merchants like Neiman Marcus, Lord and Taylor, Kate Spade, Express, Tory Burch and more.*
10% of all onefinestay.com bookings
10% off allonefinestay bookings and perks upon travel like 24/7 Guest Service teams, free wifi and a complimentary iPhone for use during their stay. onefinestay provides access to more than 2,500 high-end rental homes in London, Paris, Rome, New York, Los Angeles, Miami, and many more cities across the globe.
Enjoy these added benefits with your World Rewards Card:
Identity Theft Resolution Services
Should you fall victim to Identity Theft, this service will provide access to a number of resolution services 24 hours, 365 days a year.