Introducing our Self-Service Kiosks!
The Newest Addition to our United Teletech Financial Family
A Convenient Way to Skip the Teller Line
We are excited to announce that our very first kiosk is now available for use at our Tinton Falls, Marlboro and Neptune branch locations.
Our new kiosks will be a welcome alternative to waiting in a teller line, empowering you to self-serve at your own convenience and pace.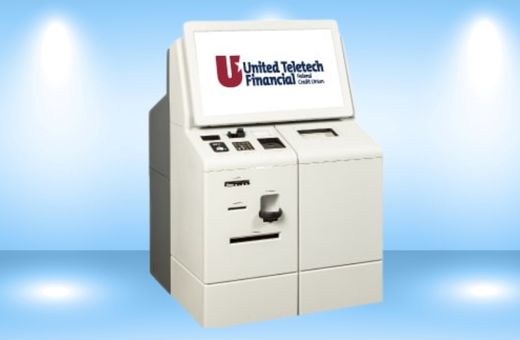 A True Self-Service Kiosk
Skip the Teller Line for Faster Service

Secure Transactions at Your Fingertips

Deposit, Withdraw, Make Payments & More
Frequently Asked Questions
A kiosk is a small, free-standing self-service machine that displays information or provides a service. It utilizes a touch-screen to empower users to complete tasks at their convenience and pace.
On the new self-service kiosk, you can conduct almost any teller transaction, along with many other tasks. Cash checks, make deposits, withdraw cash, make loan payments, check your balance, transfer money and much more. Although the kiosk does not accept coins, it does dispense them.
Yes, there will be a concierge available in our lobbies to help you navigate your first interactions with our new kiosks.
You will need to have your debit card or a valid state identification on hand to log into the new kiosks. A UTF team member will need to assist with your very first use of the kiosk. After that, you're invited to use the kiosk at your own convenience!
Our kiosk manufacturer, Source Technologies, utilizes touchscreen privacy filters, an encrypted PCI-compliant PIN pad, and secure MICR check scanning solutions that safeguard our credit union members and ensure overall financial security.