Personal Loans
Experience the Possibilities with Personal Loans by United Teletech Financial
What dream would you achieve if you had the funds to do so? Whether you want to get yourself out of debt, take that trip to the beach or book that idyllic venue for the perfect wedding day, a personal loan from United Teletech Financial can get you there.
The possibilities are endless
We provide Personal Loans to cover many of life's major events:
Consolidate Credit Card Debt
Pay Off Medical Bills
Cover Unexpected Tax Payments
Remodel or Add-On to your Home
Refresh your Landscaping
Take a Vacation
Get a new Car
Cover your Wedding or Honeymoon
Help with Education or Student Loans
Or cover other Family Expenses…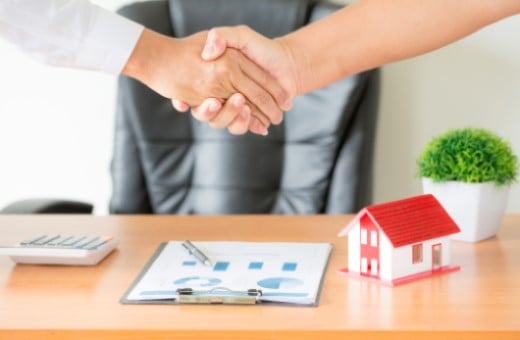 A Wide Range of Features to Make the Most of Your Money
You don't have to wait for your funds. Instead, we offer fast approval and fast disbursement so you can move forward. Plus, once your monthly payment is decided, it won't change—ever. You'll also experience other features, including:
No Origination Fees or Repayment Penalties

Max Loan Amount $35,000

Multiple loan terms to fit your unique needs

Rates as low as 5.74% APR*
Don't Go Further into Credit Card Debt
We believe that no one should be a victim to credit card debt. In fact, credit card debt often comes with outrageous interest rates (especially from large banks) and if used irresponsibly can negatively impact your credit score. For large purchases or debt consolidation, consider opening a personal loan instead. You'll save cash on interest, keeping your money where it belongs: in your pocket.
See current rates
Personal Loan

Terms Up To

APR

We'd Like you to know:

Apr=Annual Percentage Rate. Rates include a 0.25% discount for electronic payment from a United Teletech checking account.

The minimum term is 24 months and the maximum term is 60 months. As an example, a $10,000 personal loan at 5.74% APR will be a total cost of $11,529.75.

Up to 48 months

5.74%*

49 to 60 months

6.24%*
Why Choose United Teletech Financial?
United Teletech Financial offers the same nationwide access, approval speed and loan features that banks offer, plus more. When you choose to bank with us, you're not just receiving a loan. Instead, you're getting a partner in achieving your financial goals. Everything you need for financial success is right here, from personal checking to loans and beyond.
United Teletech Financial is a not-for-profit financial institution, serving those who live, work, worship and attend school in Monmouth County. Although we offer the same services and products you're used to, we're owned by our members, allowing us to offer better rates, fewer fees and extra services for you and your family.
Get Approved Quickly by Applying Online Today
Start moving towards your financial goals with a personal loan. Want to get started quickly?