You deserve a credit card that fits your needs.
You deserve a credit card that fits your needs.
An Exclusive Offer Just For You
0.00%
*0.00% Intro APR on purchases for 12 months
*0.00% Intro APR on balance transfers for 12 months if made by 04/30/2022
Request your card today, offer expires 4/30/2022
Easy

Apply online or in-branch!

Secure

Our online and in-branch applications are safe and secure.

Fast
Platinum Credit Card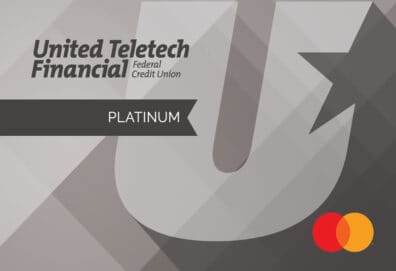 Our Platinum Card is ideal for those who appreciate competitive interest rates coupled with the spending power that they want and need.
Platinum Rewards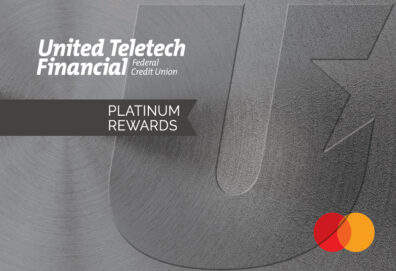 Our Platinum Rewards Credit Card rewards you for all purchases, from your morning coffee to that weekend shopping spree. Plus, you'll enjoy the many benefits of being a credit cardholder at UTF.
World Rewards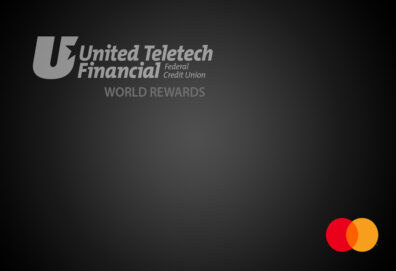 Earn greater rewards points on everyday purchases with our World Rewards Card. Exclusive to World Rewards, have peace of mind with travel accident insurance, trip cancellation services, and baggage delay insurance.
Earn 10% on everyday purchases up to $175 in the first 6 months
Annual Fee – $75
Earn 3X Points for every dollar spent at grocery stores, gas stations, and drug stores.
1.5 Points for every dollar spent on all other purchases
Identity Theft Resolution Services
Concierge Services
Worldwide Automatic Travel Accident & Baggage Delay Insurance
Trip Cancellation/Interruption Insurance
Complimentary Shoprunner membership
10% of all OneFineStay.com bookings
Apply for our World Rewards Credit Card 
Disclosures
* APR=Annual Percentage Rate. After the 12-month promotional period ends, your APR will be 10.40 % to 18.00%, based on your creditworthiness. This APR will vary
with the market based on the Prime Rate. See Reverse for Important Rate, Fee and additional disclosures.
Offer not applicable to current credit card members. Platinum Rewards Mastercard ** Spend $2,000 in the first 3 months and you'll receive 5,000 bonus points
World Rewards Mastercard ** Earn 10% on everyday purchases up to $175 in the first 6 months 1
World Rewards Mastercard $75 annual fee